¡Nuevas declaraciones que alegran a los fans! Y es que podría haber otro nuevo spin off tras el final de la serie…¡Lee y entérate!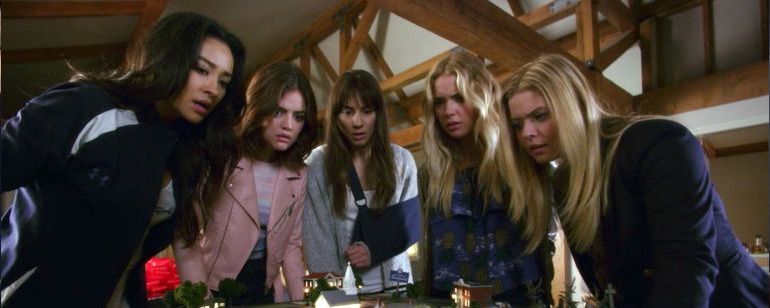 La creadora de la serie ya tiene nuevos proyectos en el horizonte y uno de ellos está también ligado a Sara Shepherd -creadora de las novelas de Pretty Little Liars en las que se basa-, The Perfectionists. Todo apunta a que esta nueva serie es independiente de la anterior, pero los fans no han parado de generar teorías que indican que no, que en realidad se trata de un 'spin-off' y la serie ha dado pistas sobre ello.
En concreto, dos personajes mencionados en The Perfectionists también aparecen mencionados en IMDB en relación con el último episodio de Pretty Little Liars, 'Til DeAth Do Us Part'. Lógicamente la creadora no ha podido evitar las preguntas al respecto, ha negado todo pero en un encuentro con Entertainment Tonight –y recoge Digital Spy y Sensacine-, King sí ha afirmadoo que hay dos personajes que quiere mantener y de los que podría hacer un 'spin-off', pero no ha confirmado que este proyecto esté en marcha.
 Pretty Little Liars ya cuenta con un fallido 'spin-off', Ravenswood. Una historia sobre un pueblo cercano a Rosewood protagonizada por cinco jóvenes que viven atrapados en un pueblo cubierto una maldición. Ellos se unirán para tratar de descubrir lo que está pasando en la ciudad y cómo solucionarlo, para ello contarán con la colaboración de Caleb de la serie hermana.
¿Qué les parece?¿Ansiosos por mas detalles de las posibles secuelas o precuelas de la serie?¡Chequeen también esta nota!
PLL 7: ¡Habrá más de una boda en la recta final!¿De quienes serán?
¿Que opinas?
comments